High Quality and High Strength Trans-Resveratrol
Our Trans-Resveratrol is derived from Japanese Knotweed; a source well known for it's reliable and high quality Resveratrol. It should be noted that Trans-Resveratrol is the most active known version of Resveratol; maximising it's health benefits. We provide both powder or high strength (150mg) capsule form.
What Is Trans-Resveratrol?
Trans-Resveratrol is an extremely powerful antioxidant. It is found in very small amounts in both grapes and red wine. It's structurally very similar to Pterostilbene and is supplemented for its incredible health benefits, as well as its neuroprotective properties.
It is Trans-Resveratrol's capability to inhibit oxidation in the body that makes it most popular. Oxidation is a process that can produce harmful free radicals; these in turn can cause damage to our cells. By reducing this chemical reaction from occurring in our bodies, Trans-Resveratrol can help in reducing the signs of aging that are so strongly associated with oxidation.
How to take your Trans-Resveratrol
Most people take 100mg - 300mg each day.
This is made easy using our 150mg high strength capsules. Simply take 1-2 capsules each day. Alternatively we provide a more cost effective, pure powder version of this supplement; although we do recommend using a mini scale set when dosing these small amounts.
Supplementing Pterostilbene alongside Trans-Resveratrol has been found to maximise both of their benefits. They work extremely well in synergy together, complimenting both health and cognitive support.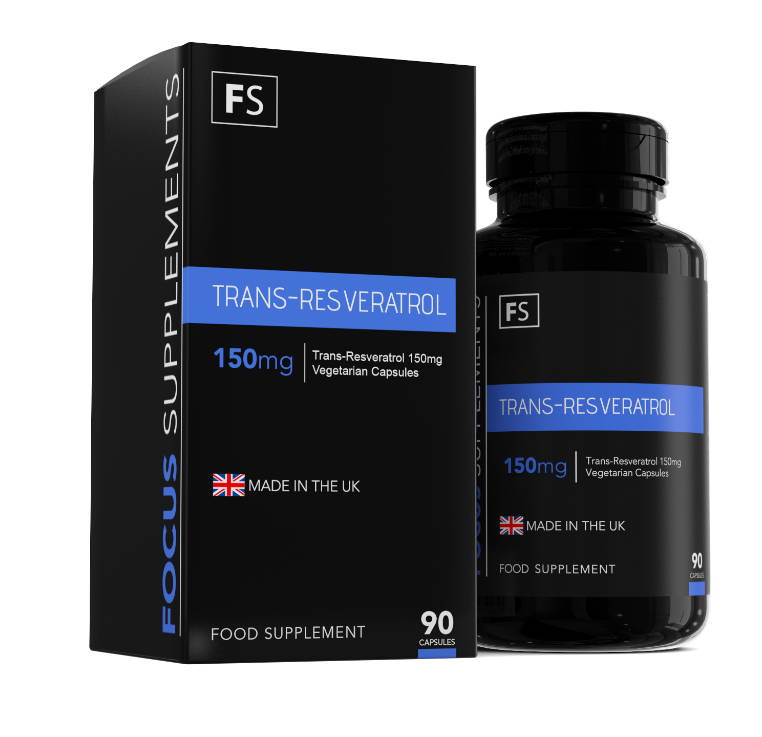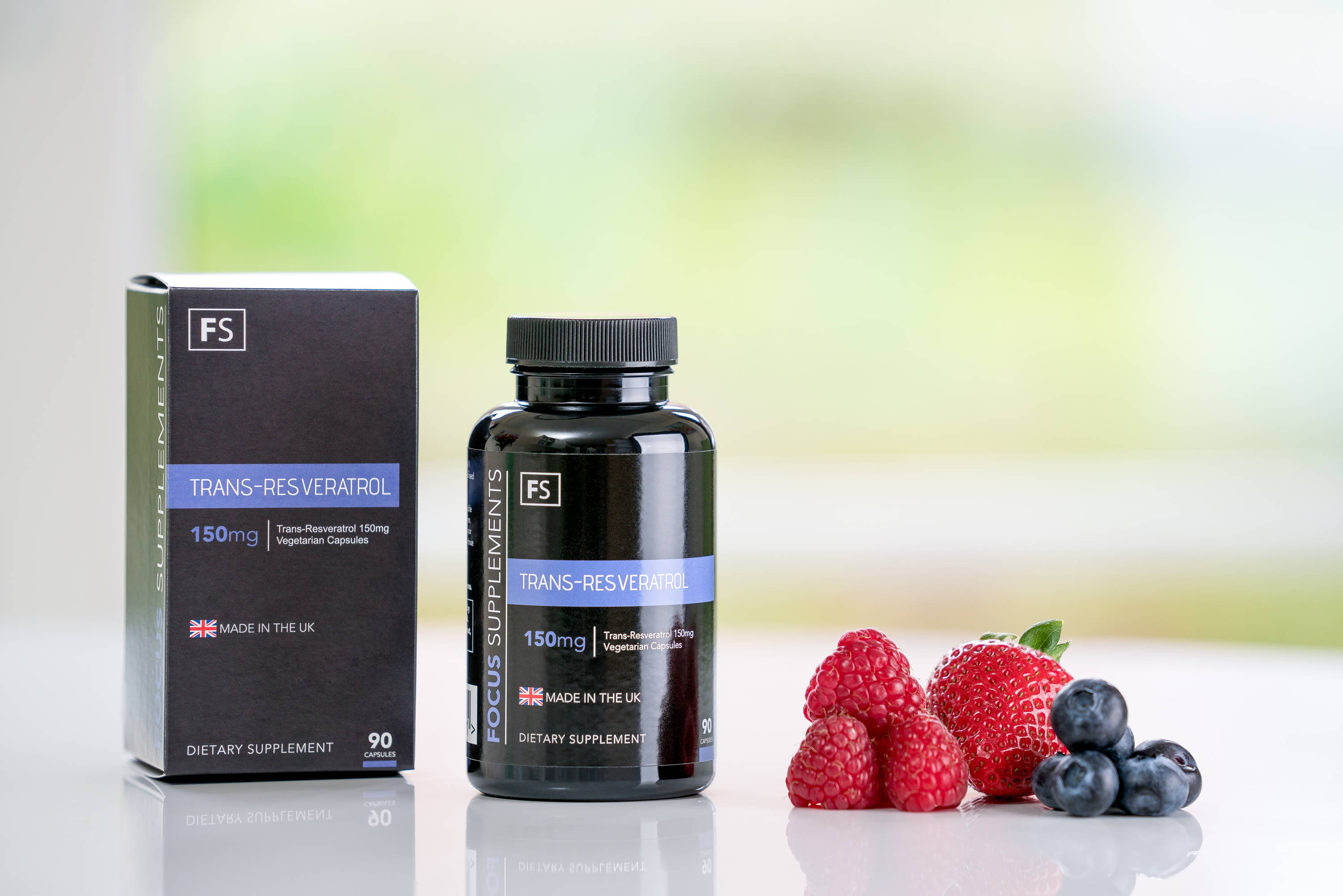 The Focus Supplements Promise
At Focus Supplements we offer only the highest quality supplements. All of our supplements are manufactured in ISO Licensed Facilities within the UK. They are overseen by the very strictest quality control procedures. If you are in anyway unsatisfied, we offer a 100% Money Back Guarantee. We also offer COA's upon request so please do not hesitate to ask.